There are many advantages and disadvantages with purchasing a forclosed home in Ridgecrest, California. Many first-time home buyers rave
on the fact that they can get a great deal and fix it up. The results can be very satisfying providing one has the available funds, time, and energy. Many foreclosure buyers are paying with good old cold cash. The banks love it! On the other hand, a mortgage down payment can be a stretch for a first-time home buyer. Add on closing costs and when the figures are all summed up there could be very little left over for renovations. Remember also, rebuilding a home's interior or exterior takes time and areas of the home may be in disarray for many months to come.
There is a loan available for fix-ups that some buyers opt to use: an FHA 203k loan. This loan requires a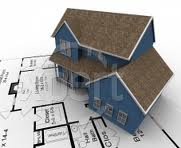 3.5% down payment and allows a buyer to submit an invoice from a licensed contractor for repairs up to $35,000. The new buyer receives the house and then the buyer's bank pays the contractor to compete the renovations on the home. Sometimes this turns out to be a very wise option, especially if one locates a home in a great neighborhood, or there is a deal that is just too great to pass up.
Keep in mind that also submitting an offer on a foreclosure is a bit different than purchasing from a private owner. Anticipate that you will need at least $1000 - $5000 for an initial deposit. Banks will almost always pay for a termite inspection, but other than that the bank expects the buyer to purchase the home "as-is". The inspection period will usually be limited to five days, sometimes seven, so a buyer has to act very quickly when ordering and completing inspections. When the inspection period is over the initial deposit will in some cases be non-refundable, and may even be immediately released to the bank.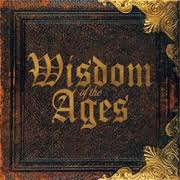 Finally, the inspection period is there for a reason. Find out what you are buying. Hire a professional home inspector and get a home inspection. Get the roof certified, and have the fireplace inspected. If the home has large trees in front, and has been vacant for six months or more, have a plumber run a scope down the sewer. If major issues are discovered, the repairs may be able to be negotiated with the bank if they are caught in time. Be prepared rather than sorry.
Contact me, Clint Freeman at (760) 382-1082 and let's discuss further the pros and cons, and what to watch out for, when purchasing a foreclosed home in Ridgecrest, California!