Last month the focus was on the number of sold homes sold to gauge the movement of the local housing market. Another method housing market geeks use to size up the market is the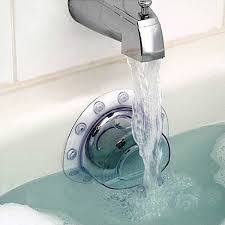 absorption rate. This is calculated over a short period of time, usually six months, in order to capture the ratio of sold homes versus homes on the market for sale.
Think of the absorption rate line as somewhat like a bathtub waterline. More homes selling as opposed to homes entering or staying on the market will mean the water line is low. On the other hand, more homes entering the market and fewer homes sold means the waterline will remain high. Typically, an absorption rate above six months is considered a buyer's market, while a rate below six months is considered a seller's market.
For July 2015 the absorption rates reveals that our local housing market continues to move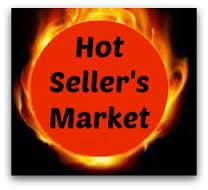 deeper into a seller's market. Sold homes versus active homes dropped from 2.88 months in June to 2.37 months in July. In simple terms, if no other homes were placed for sale on the market, and homes continued to sell at the present rate, the total inventory of homes on the market would be depleted within 2.37 months.
Ridgecrest has not seen a seller's market like this since the haydays of 2005 and 2006. Hiring at NAWS is bringing in more new buyers. Renters are also coming out of their leases to purchase.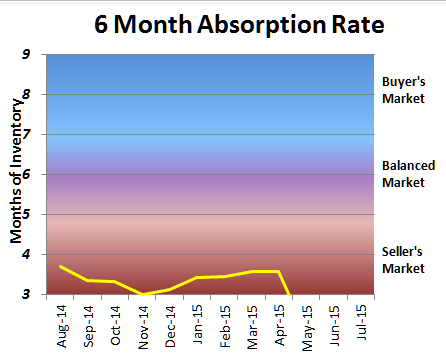 Then comes the question: With a brisk seller's market as such, why are local home prices not rising? Simple: there are still not enough buyers out there to soak up the supply of homes. In the past three months over 50% of all single family homes sold for list price or more. This is a very encouraging figure. However, it is still not enough to drive up prices. For the most part, local homes are not receiving multiple offers in the likes of what is seen in major metropolitan areas of California.
For more about the local housing market give me a call, Clint Freeman at (760) 382-1082, and let's talk!!