Mid-spring finds the local housing market moving at a rapid pace. Buyers are sifting through slim pickings, and sellers are finally setting prices that stimulate full price offers. A seller's market remains the norm and has been for the past 12 months. Here are some highlights of the local Ridgecrest market in full bloom:
1. The supply of active homes for sale remains low at 75 site-built homes. There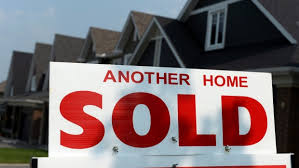 remains a higher number of homes in escrow: 84. Units of sold homes continue to outpace homes presently for sale on the market. The ratio of sold homes vs. active homes dipped slightly from 2.5 months in March to 2.09 months in April.
2. The percentage of homes selling for full price or more remains high compared to the previous 10 years. In April 64 percent of sold site-built homes sold for list price or more. In March that percentage point moved up to 66 percent, and in February it dipped slightly to 64 percent. This is a positive sign and signifies market stability and a slight rise in local home values. Contrary to some market watchers and geeks, prices are not skyrocketing and this trend does not make up for the housing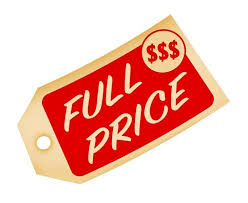 price bust that occurred during the Great Recession.
3. The units of sold site-built homes this spring closely follows the same pattern as 2015 whereby sales gradually increased as winter faded and spring set in. Yet 2016 has yielded far more fruit than 2015 making it a spring time of abundant harvest for buyers, sellers, and realtors, thus benefiting the entire local economy. The buzz is that sales are expected to remain strong this year.
4. Days on the market decelerated during the spring months with the average days on the market in April of 89 days. March homes stayed on the market an average of 121 days, while February homes remained for 139 days. This is a further indication to buyers that they need to be prepared with a pre-approval letter in one hand and an earnest money deposit in the other when they view homes. Your favorite home is bound to quickly sell if it's priced right. Be ready!!
5. The median home price also moved up as the spring months moved forward.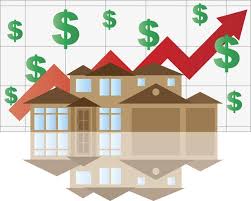 February's price sat at $154,500 while March hovered at $171,200, and April dipped ever so slightly to $170,000. This is an indication that buyers are focusing on more higher priced homes. The price sweet spot in Ridgecrest continues to be a price range of $150,000 to $249,000. More homes are consistently sold in this price range than any other.
Give me a call, Clint Freeman at (760) 382-1082, and let's talk further about the local housing market!!