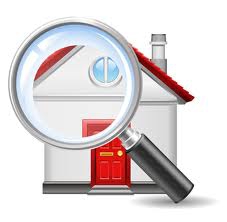 Home inspections are a vital part of the home buying process with Ridgecrest, CA homes for sale. Most buyers opt to have one performed by a home inspector. However, what about utilizing a home inspection as marketing tool before a home is placed on the market? There are several ways a seller can benefit from a pre-listing home inspection. Remember...
1. The pre-listing inspection does not take place of the buyer's inspection during escrow.
2. There is less chance the buyers will back out of a sale during escrow if major issues are
discovered by an inspector and repaired before the sale.
3. The seller's disclosures will be more "bullet proof" if accompanied by a written report by a
home inspector.
4. If issues are discovered the seller has more time and opportunity to receive more bids for the
work to be complete, thus possibly saving more money.
5. The seller is in a better negotiating position if any items on the inspection are repaired.
6. If issues are repaired the home will show better and may sell for a higher price.
Other reasons for a seller pre-marketing home inspection exist, but the above points are very worthy of careful consideration when placing a home on the market here in Ridgecrest, California. Give me a call, Clint Freeman at (760) 382-1082. I will introduce you to Russ Matthewson, a licensed contractor and certified home inspector, who will perform a seller pre-listing inspection for you!