No matter what the season or the neighborhood, it's common to meet sellers who possess an overtly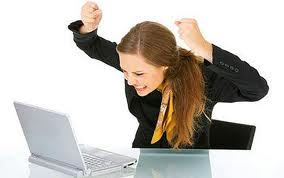 emotional attachment to the value of their home, especially when it comes to pricing it for the market. Many sellers will deny emotions have anything to do with their pricing decisions. However, if sellers can be aware and learn to take their emotions out of the equation, they have better odds of correctly pricing their home for the market from the start. Homes correctly priced from the git-go are those that end up selling at a higher price in the least amount of time. They will create the most excitement and buyer activity.
Still, some sellers hold on to an array of pricing objections that have no relationship to value. Are you a seller who has repeated any of the following phrases while preparing your home for the market?
1) "Our home is so much nicer than that home." This is a subjective opinion, generally, from a biased individual: the seller. What is "nice" to one person may not be to another. Sellers always have a different perspective from buyers when it comes to their home's features. This phrase is usually the one with the most seller emotion attached to it, and usually heard when the seller has over-upgraded the home.
2) "We paid more than that for our home." Regardless of a downturn of the market, appraisers do not take this fact into consideration, and ultimately neither do buyers. A home is only worth what the present market will allow, and not what the seller previously paid for the home.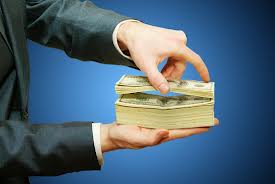 3) "We have to get this much out of our home." There is no rational reason why a buyer should pay more than fair market value for a home just because the seller needs the money. Most buyers today are also short of cash. Some sellers mistakenly make plans to pay off other debt with the sale of their home. Thus, their home's value is ultimately not only tied to the home, but tied to some other debt as well.
4) "People can always offer less than the asking price." This statement makes the assumption that everything is over-priced. That is simply not the case. There are many homes that sell for full price, and sometimes even higher. Over-pricing a home causes it to stay on the market longer. Even if a buyer does respond to an over-priced home, there is a big chance the home will not appraise.
5) "Another agent said it was worth more." Realtors do not set prices on homes. Prices are

established by a market that includes other like-kind properties, and the current supply and demand of homes in the immediate neighborhood. Also, one agent's method of deriving value can differ from another.
The simple fact is, seller objections such as these are a hindrance to a home sale. The quicker sellers can delete these phrases from their reasons for selling, the quicker they can sell and move on. Need help in overcoming other seller objections? Give me a call, Clint Freeman, at (760) 382-1082. For more info on the local Ridgecrest market go to my blog at www.RidgecrestCaHomes. com