A typical question that arises with home buyers is: should I purchase a new construction, or opt for an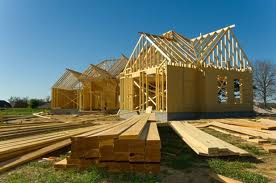 existing home? What are the advantages and disadvantages of each? On the one hand, it does feel wonderful driving up and walking into a brand new home. There is something about the scent of brand new carpet and fresh paint that seems to spark a unique sense of accomplishment within. Yet for other buyers, an already existing home just fits the bill. Here are some top items to consider when deciding between the two:
1. New construction will be more energy efficient. Stringent building codes are being constantly introduced that require all new
homes in California to be built with the highest of energy efficiency ratings. From windows, appliances, lighting, insulation, air conditioning and heating, stricter standards are now set in place that will over the years save new home owners thousands of dollars in energy bills. However…
2. New construction will typically be more expensive. As the result of higher energy standards, builders must construct homes with specific materials or by codes that will inevitably drive up the cost of construction. For instance, starting in 2011 all single family residences are required to have a fire sprinkler system. This alone is estimated to raise the cost of a new California home an average of $4000 per unit. Yet on the other hand…
3. Resale homes may allow for faster appreciation. Purchasing a resale home with the idea to remodel or to fix-it-up does have
significant advantages if one has the vision, time, and funds to see the project through. The number one motive for buying and fixing up a home is to maximize one's investment. Buying low and renovating a house may bring in an immediate profit, or an even more significant payoff once the market turns around. And did you know?
4. Resale homes will be found in more developed neighborhoods. Homes 10 years or older will typically be in neighborhoods where large infill has taken place. The landscaping and trees will be more mature, and retail development will have already sprung up close by. For our local area, Ridgecrest Heights is an exception to this rule.
Call me, Clint Freeman at (760) 382-1082, if you need more information about new homes or a great resale that will be able to fit your specific needs in Ridgecrest, California.