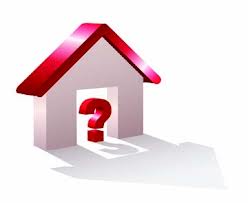 Ridgecrest's housing market is slowly waking up from the coolness of the winter months. November and December of 2013 each only saw a total of 20-site built homes sold, compared to 24 sold just last month in January 2014. Homes sales have not dipped this low since June of 2011 where only 19 homes sold. Positive news is that Ridgecrest historically bounces back from the slow months, and that seems to be the trend this time as well. At present, there are 38 homes pending in escrow, eight of which have joined the list since February 1.
A question always on the mind of local sellers and buyer is: are home prices rising in Ridgecrest? Some metro areas of California have experienced a remarkable rise in value to the point where they have fully recovered from, or surpassed the loss in values since the collapse of the market between 2006 and 2008. Unfortunately, that is not the case with Ridgecrest. Our median home price has consistently floated between $162,000 and $126,000 for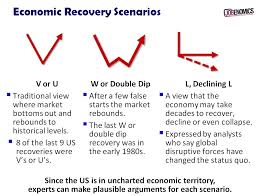 the past two years, with a present median price of $146,000.
As was reported a year ago, our local market is recovering in an L shape rather than a V shape. This means that values are expected to remain the same or possibly slowly drift down, depending on the supply and demand for housing. A factor that could change the balance of supply and demand, and ultimately values, is the lift of the hiring freeze at NAWCWD. With new employees coming to the area, values could shift depending on how many families end up purchasing during their initial move into the community. Some new hires will rent first, test whether or not they want to stay, and then either transfer, or take the plunge and purchase. Mid-summer will be a time to reflect again how new hiring has effected local housing.
For the time being, inventory-wise, local housing remains a seller's market. The point could be argued that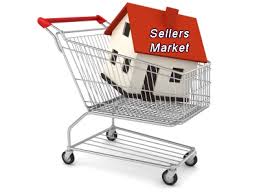 buyers still do have an advantage because there are so few of them. Buyers are receiving all or part of their closing costs paid by sellers in transactions. Multiple offers do not seem to be the trend when a house hits the market. However, homes that are updated and priced well do seem to capture the attention of willing buyers at this time.
Want to know more about the market? How does the shifting market effect you? Give me a call, Clint Freeman at (760) 382-1082, and lets talk about it!
RIDGECREST FACTS AS OF FEBRUARY 2014
To date there are 114 homes on the market ranging from $39,000 to $699,900.
Past three months' price per square foot average of sold single-family homes: College Heights $134; NW $90; NE $53; SE $77; SW $95; RC Heights $80.
The median home price increased 11.45% from $131,000 in Dec to $146,000 in Jan.
CALIFORNIA FAST FACTS
California median home price – $438,040
Lowest median home price – Tehama $137,500; Ridgecrest $146,000
Highest median home price by region – San Mateo $1,000,000 (Source: C.A.R.)