With 2013 halfway expired, and school graduation out of the way, more local buyers are beginning to return to the home market to shop and purchase. However, a low inventory of homes for sale makes it more challenging for buyers to find the right price, features, and fit. It is yet to be seen whether or not climbing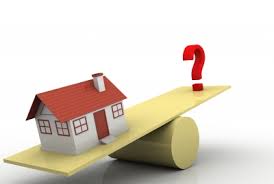 interest rates, now creeping up past four percent, will stimulate buyer activity this summer season. Now that prices are rising to near 2006 levels in some areas of California, and news that a nationwide real estate recovery is finally taking place, there is a common question in the air locally: "Are values and home prices going up in Ridgecrest?"
Comparing and contrasting statistics of home sales over the past year is quite revealing. They portray a local market that is stabilizing, but unfortunately one where home prices are not quickly rising like a rocket. Here are two basic facts about the local home market for the summer of 2013 in regards to price and value.
1) List-to-sell price continues to remain even. The first "litmus" test is to compare the ratio of final home sale prices, in a given period of time, with final list prices. If prices are on the upswing, the ratio numbers will reflect a rise by showing an "average price mark up." However, the ratio of sales price to list price over the past year consistently shows an "average price mark down" instead. For instance the average price mark down over the past year is as follows: 1) May 2013, -2.74%; 2) Past three months, -2.56%; 3) Past six months, -2.41%, and; 4) Past year, -2.73%.
These figures reveal that on the average, over the past 12 months, homes are selling for about 2.5% below their asking price. If prices were on the rise the ratios would reflect positive numbers, rather than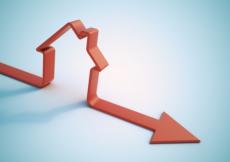 negative numbers. The great new is, the Ridgecrest area is moving forward and steadily maintaining home values, rather than dropping in value as has been the case since 2007.
2) Only a small percentage of homes are selling over and above list price. If prices are rising then stats will show a large percentage of homes selling for more than their list price. The local market at this point in time reveals that this is not the case. Over the past year homes selling above and beyond their list price made up the follow percentages of homes sold: 1) May 2013, 7%; 2) Past three months, 11%; 3) Past six months, 11%, and; 4) Past year, 13%. Many of these homes sold higher to allow for buyer concessions.
What will it take for home prices to start rising? Number one, a larger influx of buyers moving into the valley.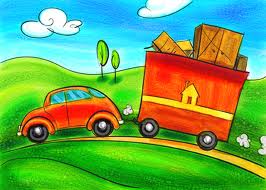 More active buyers means the present inventory of homes will shrink, and thus create a greater demand for housing. At the present pace, it is predicted that the market will continue to remain flat and stable resembling an L, rather than a V for the remainder of 2013.
More questions about local home prices? Is now the time to sell? Give me a call, Clint Freeman, at (760) 382-1082 and let's talk. For more on the local Ridgecrest market click on Market Statistics Of The Local Market button on the home page.