The average number of days a home stays on the market is of particular interest to buyers,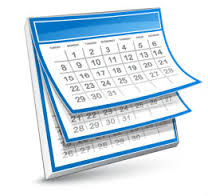 sellers, and housing market geeks alike. Buyers often ask, "How long has this house been on the market?", with an underlying notion to discover why this particular home is not selling. Sellers, on the other hand, are in anticipation that a purchase offer will be received within a reasonable average timeline.
Understanding the average number of days on the market of a select neighborhood or city is a powerful tool that realtors and appraisers use to measure the vitality and health of home sales. It essentially gauges the acceleration and deceleration of the housing market. One may boast of the number of single family homes sold in a given area. However, how many days those homes remain on the market, and are processed through escrow, is an essential figure to consider as well.
In August 2015, single family homes remained on the market for 134 days. The past three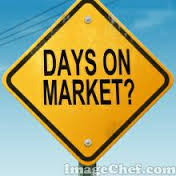 month average was 124 days, while the past 12 months average was 127 days. In short, homes that sold and closed escrow in August, remained on the market 10 days longer than the past three month average. Thus, there was a bit of a market slowdown in August with the speed of home sales.
Compare these figures with November of 2005 when the past three month average was 67 days and the November monthly average was 61. Back then prices were accelerating, sellers were receiving multiple offers, and at one point there were only 15 homes on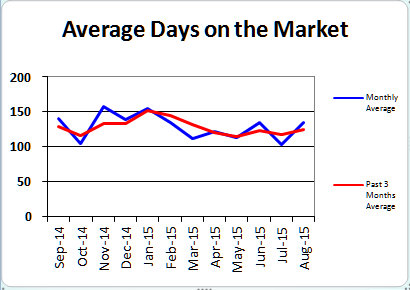 the market for sale! Ten years later, as we approach November 2015, 44 single family homes sold in August and we are again deeply wading in a sellers' market with only 1.92 months of inventory on the market for sale.
On the chart when the lines move up, homes are experiencing a slowdown in the speed in which they are sold. Respectively, when the graph moves in a downward motion homes are being sold at a quicker pace. Our market has been gradually accelerating since January 2015. Good news for sellers! And buyers, you need to jump!
More questions about the local housing market? Give me a call, Clint Freeman, at (760) 382-1082 and let's talk and get your questions answered!